Why should I rent a car in Georgia?
Georgia is a stunningly beautiful country, you want to explore it from all sides. But usually during one vacation we do not have time to see as much as we would like. Or the trip turns into a run, and there is simply no time to get the same pleasure from the trip. Therefore, a car will help you to see as much as possible and enjoy your vacation. Of course, not everyone has the opportunity to travel to another country by private car. But a rental car allows you to make an amazing trip around Georgia.
The main reason for renting is that most of the unique places are located outside of tourist cities. It will be problematic to get to them by public transport, since it runs without a schedule. Because of this, a lot of time is lost, which could have been spent on studying the country.
It is absolutely safe to rent a car. A significant part of the roads has been repaired, as Georgia is focused on tourists. An important plus is the savings. If you want to visit many places, then the rental will be cheaper than a taxi. With the help of a car, there is an opportunity to get acquainted with the country, its culture and rich history. At the same time, tourists will be left to themselves, will be able to independently plan a trip and visit the desired places.
Georgia has a large number of interesting and beautiful places for every taste. Each tourist will choose several options for himself. Therefore, the question: "Where to go by car?" directly depends on your interests and preferences:
for nature lovers, Metekhi, Kakheti, the Georgian Military Road, Telavi are ideal;
wine tours;
attractions: peoples ' Friendship Arch, Daryal Gorge, various temples;
resorts: Kvariati, Gonio, Sarpi;
you can visit mineral springs (for example, Borjomi);
for those who prefer active recreation, there are ski resorts.
You can create a route such as Tbilisi-Mtskheta-Ananuri-Telavi-Gremi-Tusheti. Or Tbilisi-Gori-Kutaisi-Mestia-Batumi. These are the best options for exploring Georgia. All these places can be reached by car.
You will not have any problems with car rental. And if you book in advance and online, you can choose not only the car brand you need, but also see all the rental options. If you are determined to stay in Georgia, you need to take into account a number of established rules:
a mileage limit is often introduced. You will have to pay extra for exceeding it, so it is advisable to find out the limit in advance;
the age may also be limited. Usually the lower limit is 21-25 years;
it happens that the "Second driver" service is offered, i.e. all participants of the trip receive the right to drive a car. This helps to avoid unpleasant cases with the insurance company;
there is an opportunity to use a children's car seat, a navigator, a Wi-Fi network and other equipment;
to travel abroad, you will have to get a permit;
a deposit is required before the rental. It is returned if there is no damage to the vehicle.
Rental prices start at$ 16 per day.
It is not necessary to take an SUV. Most of the attractions can be reached by car – they are either paved with asphalt, or there are rolled primers. Unless in winter, when some roads are not cleaned, it would be more expedient to give preference to an SUV.
If we talk about the rules of the road, they are similar to the Russian ones. A speed of 60 km/h is allowed on the territory of the settlement. Outside of it – 90 km / h. On motorways, the mark increases to 110 km / h. No fines are charged for speeding within 15 km/h. Data from traffic cameras will arrive in half an hour, so even when renting for a short period of time, you should monitor the speed.
Drivers and passengers in the front seats are required to use seat belts. This does not apply to passengers sitting in the back. While driving, the driver can talk on a mobile phone, but for this you will have to install a stand so as not to use your hands.
The permissible alcohol limit for the driver should not exceed 0.3%. High fines are charged for exceeding the limit.
When calculating fines, violations are assessed according to a 100-point system. This also applies to tourists. Tourists can be fined for the fact that they:
exceeding the speed limit;
they talk on the phone without a stand;
they violate the rules of parking or transporting children;
do not fasten their seat belts;
they are driving without a driver's license;
do not use turn signals;
they unfold in the wrong place;
the driver did not give way to a pedestrian;
they carry a larger number of passengers than those provided for by those. with a passport.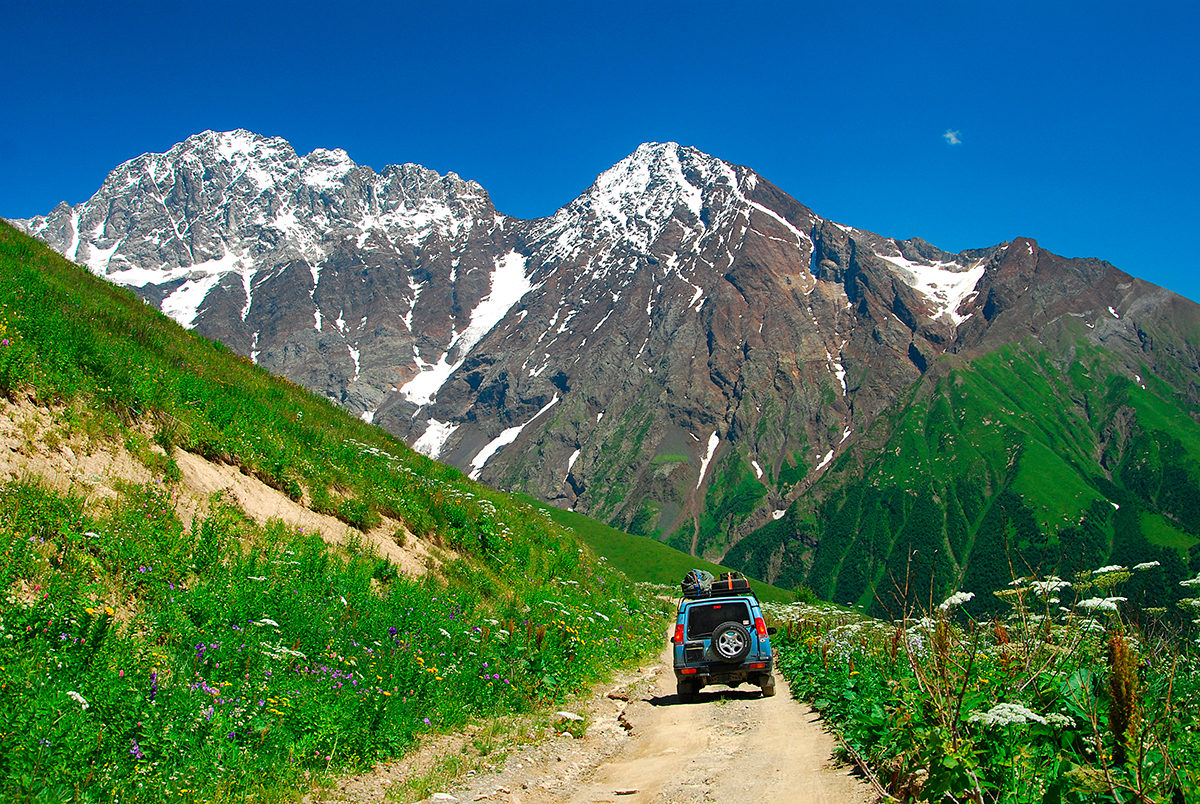 If you receive a fine, you will be forced to pay it when leaving the country. Therefore, be more attentive to the local traffic regulations and do not violate them, then there will be no unpleasant stories at the end of the trip.
If you visit Georgia, it is better to rent a car. Do not forget to think over your travel route in advance: build your own, or peek at it from experienced tourists on the Internet. Either use the navigator, which can be installed in your smartphone, or ask the distributor. In any case, such a trip will give a lot of vivid impressions, memories of which will remain for many years.