Several reasons for renting a car in Montenegro.
You can listen to this article in audio format in our podcast:
Montenegro is an original Balkan state with a picturesque nature that you never get tired of admiring. To save money on excursions and travel not only all of Montenegro, but also neighboring countries, it is worth ordering a car rental. If you feel confident driving, you can use the services of rental companies on the spot or in advance by booking a car online.
Tips when booking a car in Montenegro
Since Montenegro is a picturesque country with amazingly beautiful nature, the best car model for traveling around the territory is an open-top convertible. In such a car, you can combine business with pleasure: and admire the surrounding landscapes, and sunbathe from the heart. If you like a car on the site, try to book it as soon as possible, as some models of cars are disassembled very quickly. As a rule, rental companies do not take a deposit for the car. In some cases, it is better to make an advance payment so that the car is guaranteed to get to you.
What you need to register a car rental
You need a driver's license, driver's age - at least 21-23 years, driving experience - at least 1 year, passport, rental voucher, cash or credit card. If you rent a car at the airport from local car rentals, they rarely have a terminal, so you need to prepare cash. You can rent a car right at the airport upon arrival - some car rental companies organize the delivery of cars directly to the airport.
If you plan to travel to neighboring countries - Albania, Bosnia, Serbia, you need to clarify the availability of insurance on a green card and ask the landlord to put a mark in the contract.
You can book in advance via the Internet or use the services of rental offices at the airport of Tivat, however, a deposit will be required from the driver there, and in general the prices there are higher than those of local distributors. It is worth being wary of the GoldCar rental company, since this company practices fraud: it can attribute non-existent damages to drivers that they allegedly caused to the car during the trip, besides, it requires a deposit and then tries to do everything not to return it.
The average rental price ranges from 9 to 14 euros per day, depending on the car brand and mileage. The most popular cars are Suzuki Alto, Toyota Yaris, Nissan Micro, Chevrolet Camaro Cabrio. Open-top convertibles are more expensive: from 55 euros per day, and renting a Mercedes can cost about 300 euros for 2 days.
What the driver needs to remember when booking
When ordering a car from local rental companies, it is necessary to specify the year of manufacture, mileage and condition of the car in order to be sure that there are no technical defects of the vehicle. It is advisable to read reviews about the company on the Internet beforehand. Prepayment is another important point on which it depends whether the services will be provided to you in full. As soon as the customer makes an advance payment for car rental, he receives a voucher, and the presence of a document on hand guarantees that the car will be delivered on time and the company will fulfill its obligations.
Since the roads in Montenegro are quite specific, in places you have to drive along a mountain serpentine, the car must be in perfect technical condition, and the driver himself must have driving experience, since only the client is responsible for the life and health of himself and his passengers, as well as for the safety of the car.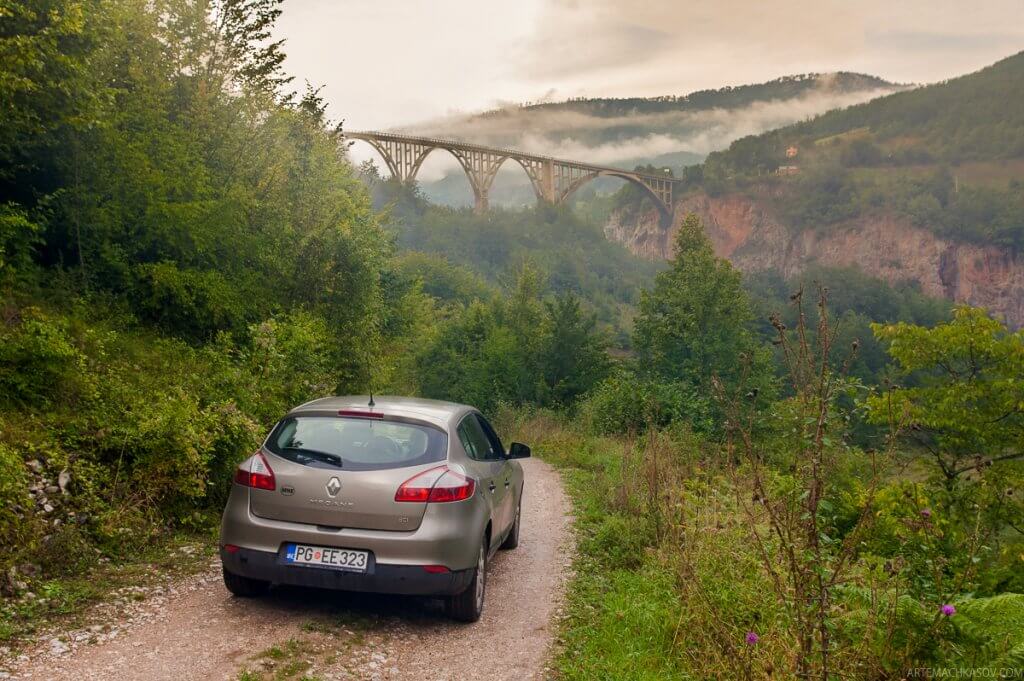 Car rental procedure in Montenegro
As soon as you arrive at Tivat Airport, you will be met by a representative of the rental office. They show you the car so that you can make sure that it is in good technical condition. Then an instruction is given, a contract is signed, payment is made, and the driver can go by car on a trip along the planned route.
To protect yourself from possible claims, record the inspection process of the car in the photo, pay attention, even if there are the slightest scratches on the body.
For convenience, book a car in advance! Thus, a certain brand of car will be booked for you, build an interesting route in advance and calculate the budget for the trip.