How to rent a car profitably in Cyprus
You can listen to this article in audio format in our podcast:
Renting a car on vacation will help you save your money, since even a hotel a little further from the sea is several times cheaper than a coastal one. You can also perfectly save money and time on excursions, as you will choose interesting places yourself.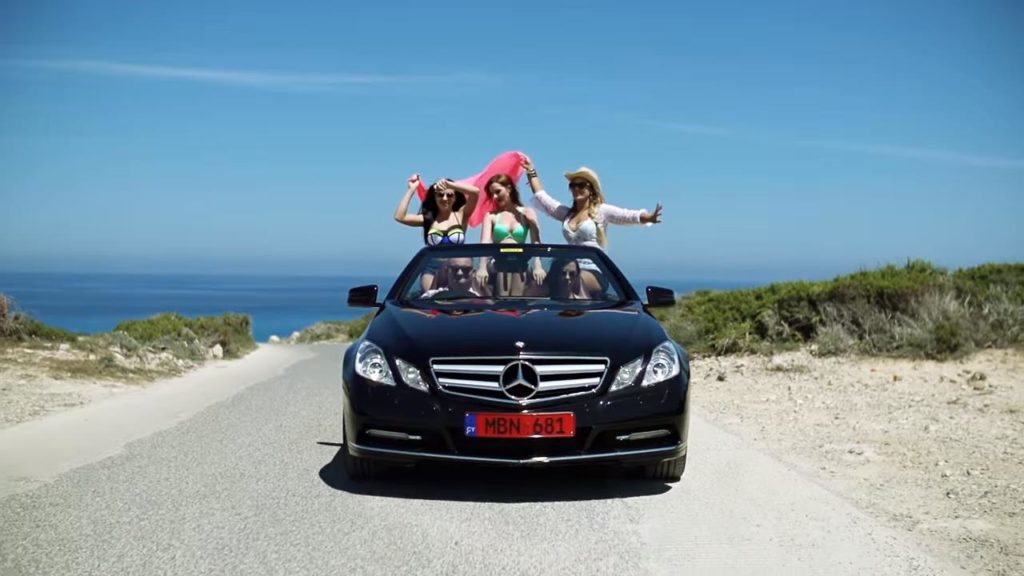 Features of car rental in Cyprus
This Mediterranean island is distinguished by left-hand traffic on the roads. The steering wheels in the cars are located on the right, and for greater convenience, an automatic transmission should be preferred;
Different offices offer different deposit sizes. It can be equal to 0 or reach several thousand euros;
Most companies ask for a fee for gasoline, which is available at the time of renting a car. Hand over the car with almost an empty tank, unless otherwise specified in the contract, since no one will pay you extra for fuel;
The minimum rental of a vehicle should be 3 days, and somewhere it reaches 5 days;
For some rental companies, the rental day is a time interval from morning to evening, and not 24 hours;
Sometimes if the car has a low price, then there is a high probability that it will not be in the best condition;
Almost everyone imposes a ban on traveling in their cars to Northern Cyprus;
All cars for rent have red numbers, which greatly facilitates traffic on the roads;
Cyprus provides free motorways.
Booking locations
It is possible to take a car directly from rental companies in resort towns, walking along the main street you can meet many organizations of this specialization and choose the most satisfying option for the price and quality of the vehicle.
The second option is to think about renting a vehicle in Cyprus already at home, you can choose and book it through the official website of the rental company. This method costs tourists 2 times, or even 3 times cheaper and faster in time.
When choosing a car in advance, there is a great chance that you will get exactly what you want.
When choosing, you need to consider the following nuances:
The rental price for the desired dates, since the more days, the lower the price;
Deposit and deductible amount;
For insurance without a deductible, an additional fee per day is required, which should also be clarified;
Availability of air conditioning, navigator, child safety seat (if necessary);
Is it possible and how much does it cost to deliver a car to the airport;
Which gearbox is installed.
Rent without collateral and franchises
International car rentals set a high deposit and franchise, so taking transport from local organizations would be a profitable option.
Rental companies are located mainly on the central streets of the resort city. The downside is the high price and most often poor quality.
What you need to have with you for rent:
Passport;
Driver's license. important! The first and last name must be written in Latin letters.
A credit card to block a deposit, if required at your chosen office;
Money to pay for a car;
When booking online, a voucher is required;
The age of the tenant should be 21 years old, but it varies in different organizations.
Rental price
The cost of the car varies depending on the time of year, the city, as well as the place where the car is booked and the number of days.
It is possible to rent a car for 9 - 13 € per day.
Rental Tips:
Longer rental period - less payment per day;
Full insurance – less than the deposit amount;
The price is lower if the car is rented in advance;
It is more convenient and safer to take a vehicle with an automatic transmission;
You need to rent a transport with air conditioning;
The more powerful the engine, the more comfortable it will be on mountain roads.
Exploitation
It is better to refuel the car in advance, since the island does not have a large number of gas stations.
Insurance of tires and the bottom of the vehicle is not included in the terms of insurance, so you need to be careful on dirt roads.
Car insurance
Each vehicle intended for rental is subject to compulsory insurance.
The deductible is the amount of money that the lessor risks in case of damage to the car by the lessee or a third unknown person.
All over the world, a deposit and a franchise mean the same thing, but this fact does not apply to Cyprus, there may not be a deposit here, but there will be a franchise in any case.
The best option is to take a car with full insurance without a deductible, even if you have to pay a certain amount per day for it.
Tires, windows and a car interior are not usually insured, but they can also be insured for an additional fee, this can be done with the help of WUG insurance.
In case of an accident, it is necessary:
Call an ambulance;
Inform the car rental company, after which they will give instructions on the following actions.
Fuel
Cyprus has an average gasoline price in comparison with European countries. When renting a vehicle, you should consider:
If the car was with a full tank, then you need to give it with a full tank;
The tank is not full, you also need to return it;
If you paid for the gasoline in the tank when you rented the car, you can return the car even with an empty tank.
On a weekday, people who refuel the vehicle themselves work at gas stations. After six in the evening and on weekends, you will have to deal with these matters directly yourself.
Traffic regulations in Cyprus
Speed in the city - 50 km / h, outside the city - 65-80, on the highway - 100 km/ h;
Fines are comparatively higher than in other countries;
The sign "give way", replaces the marking on the asphalt "STOP";
At a roundabout, the one who is already in the circle has the advantage.
Parking space
You can park the car only in the direction of movement, otherwise you will receive a fine of 85 €.
Payment for parking spaces goes through parking meters, but there are also a large number of free parking in Cyprus.
Roads
All roads in Cyprus are of high quality, there are no toll roads, tunnels or bridges. The edge of the road at night has a backlight.
Map and Navigator
Although the island of Cyprus is not very large, but a navigator is simply necessary here, since there are a large number of small branched roads. For a comfortable trip, you need to download a map or a special application to your smartphone.