Car rental in Spain: what do I need to know before booking?
Вы можете прослушать эту статью в аудио формате в нашем подкасте:
Spain is a beautiful country and, alas, you can't go around it in one vacation. But to see the big cities, climb the mountains, get to the best beaches, get into the spirit of Catalonia, you can rent a car. This type of travel is becoming more popular every year. An exciting journey and freedom of movement will leave only pleasant memories if you study a little information about rental and traffic rules in the country in advance.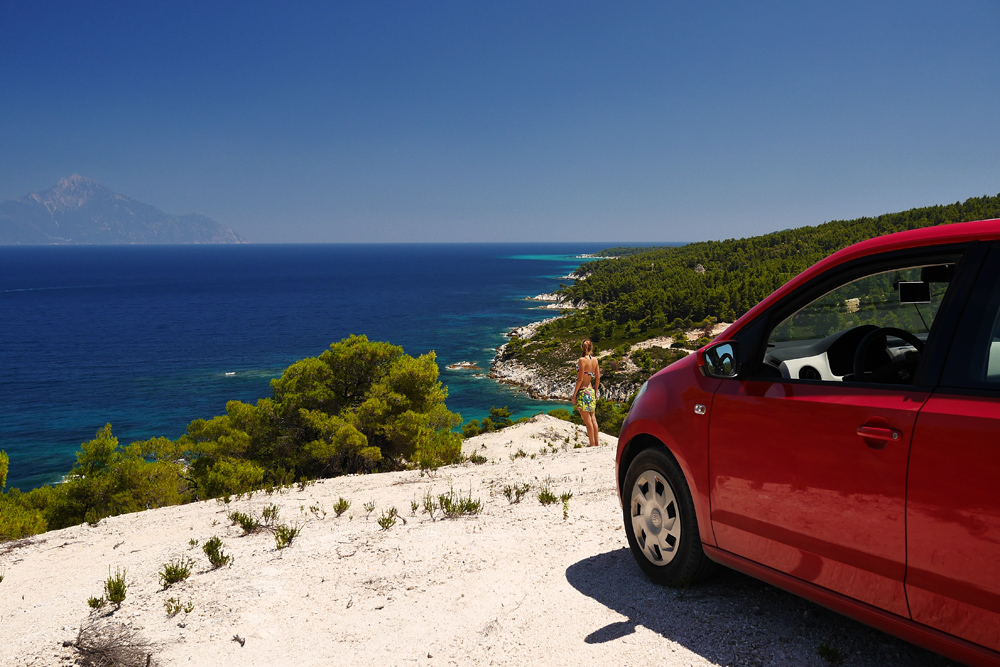 To begin with, you can rent a car in any city in Spain. Most often travelers prefer to start their trip from the following cities: Barcelona, Madrid, Malaga, Alicante, Bilbao, Valencia, Granada, Gran Canaria, Girona, Ibiza, Marbella, Mallorca, Salou, Santander, Seville, Tarragona, Tenerife, Torrevieja, Figueres, Fuerteventura, Fuengirola, Llored de Mar, Reus. As you can see, the list is large, as is the choice of cars. Therefore, think in advance about the route of the trip, the number of things and the number of passengers with you, because the first step to do is to choose a transport that is convenient for you.
On our website you can compare the prices of service providers and choose an option that is acceptable to you. We recommend planning in advance, as in the season the best options are disassembled quickly, and the necessary machine may not be available. By buying online, you will at least book a suitable option. To rent, you will only need an international license, a passport and a credit card.
What is important to know about the rules?
It should be remembered that Spanish law requires that all car passengers wear seat belts, and also that no child under the age of twelve can be in the front of the vehicle unless he is in a specially adapted rear seat for infants.
The quality of pointers varies considerably in Spain. In general, all the main roads are well maintained, but there is a risk of leaving them. Having a large-scale map is recommended regardless of your route, especially if you plan to deviate from the main highways. We strongly recommend the Michelin Tourist Atlas of Spain both for route planning and for determining the location of your holiday accommodation.
Radar speed traps are very common, and fines (which must be paid on the spot) can be heavy. If oncoming cars flash their headlights at you, it often means that there is a speed trap ahead. However, flashing headlights can also mean something else.
The speed limits in Spain are listed below:
In the locality — 50 km/h
Outside the locality - 90 km/h
On the highway - 100 km/h
On the highway - 120 km/h
Do not allow fuel to reach critical levels. It is worth remembering that few rural gas stations are open 24 hours, and also that they can be closed up to two hours at lunchtime and throughout the day on Sunday. Sometimes you can drive for miles in rural Spain without seeing gas stations.
Spain has had a huge road construction program in recent years, and their motorways (autopistas) are currently among the best in Europe. However, most of them are toll roads (autopistas de peajes), and the fee for their use (paid in cash or by credit card) is far from cheap. The highways themselves are never particularly crowded - besides, toll roads leading to the same destination are almost always busy. The choice is very simple. If you intend to cover long distances as quickly as possible, using a motorway network is probably the only realistic way. On the other hand, if you are not in a hurry, want to save money and want to see something from Spain along the way, you would be better off using two-lane roads (autovias) that have the prefix E.
All roads of category E are free of charge. They also have the same maximum speed limit as motorways, although even remotely approaching this limit can sometimes be far from easy. One useful feature to look out for on two-lane roads if you accidentally miss your turn is the "cambio de sentido" sign, which means there is an option ahead to change your direction through a lower or upper passageway.
In case of prosecution and conviction for non-compliance with legal requirements, courts in all EU countries have broad powers to impose strict fines, and arrest officers have broad powers to impose "on-the-spot fines".
At the moment when the fine is issued, it must be paid in cash, in local currency, to the arresting officer. Credit cards and traveler's checks are not accepted for payment. Radar detectors are illegal in Spain, regardless of whether they are used or not. If you are caught with such equipment in your car, you are subject to a heavy fine.
Emergency phone numbers:
112-European General Emergency Number
061-emergency medical care
091-police
080-fire station
A trip to Spain by car will bring you vivid impressions. Beautiful landscapes, a unique atmosphere in every locality, a sense of adventure and a lot of roads, choosing which, you will spend one of the best vacations in this country.